Colestock & Muir Architects, P.A. constitutes a complement of talents between two highly respected and esteemed professionals in the south Florida area. Both Robert Jay Colestock and Mark Allen Muir are licensed architects registered with the Florida State Board of Architecture and Interior Design, and are active members of the American Institute of Architects.
Colestock & Muir Architects, P.A. have become the definitive forerunner in luxury residential and light commercial projects in South Florida. Their reputation has been achieved by their collection of award winning designs and expert knowledge of regional construction technologies. Their residential portfolio is filled with the most prestigious list of celebrity and Fortune 500 clientele.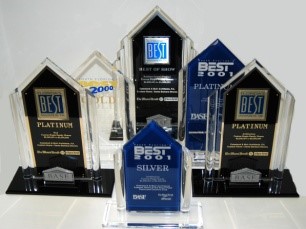 Colestock & Muir Architects, P.A. service their clients in a first class professional manner insuring quality architecture while striving for the most efficient and environmentally responsible construction techniques. This attention to detail and experience with cost efficiency develops satisfying and long-term, trusted relationships. Because their designs are so custom fitted and uniquely tailored to accommodate their client's family needs, Jay and Mark inevitably become close friends with all of their past clients. As fiduciary agents to the client, they are often asked their advice regarding real estate purchases, budgetary evaluations, future resale concerns, cost effective energy savings methods, as well as referrals for other professional members of the team. CMA takes these responsibilities very seriously and has the reputation for straightforward guidance even if it's understood to be not what the client wants to hear or expects. The architect's position is to make sure his client has accurate and sufficient information along the process.
Colestock & Muir Architects, P.A. reputation has stemmed from the specialization in oceanfront and intra-coastal, multi-million dollar estates. They have over several hundred projects spanning South Florida's most prestigious neighborhoods, from Miami's Coral Gables, Snapper Creek, and Coral Ridge to Boca Raton's Royal Palm Yacht and Country Club, St. Andrew's Country Club, Woodfield Country Club, Lighthouse Point, Highland Beach, Delray Beach, Ocean Ridge, Gulfstream, Boca Grande's Equestrian Center, and Palm Beach Polo Golf and Country Club.
Robert Jay Colestock sits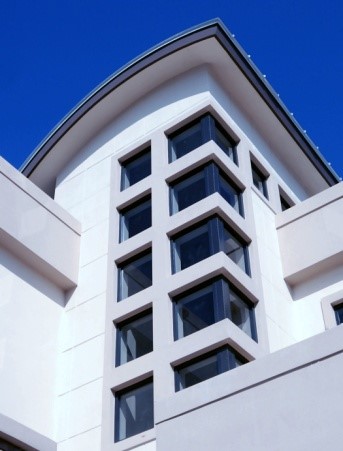 as the consulting architect for the St. Andrews C.C. Architectural Review Board. He developed and revised their Design Manual and currently reviews all proposed projects before approval for construction within their community.
Colestock & Muir Architects, P.A. offers their clients a menu of diverse services uncommon to most local firms. This gives the client "piece of mind" and makes CMA their "one-stop" turn-key architectural firm. A typical project included the client in a team-type atmosphere and together they analyze the client's needs and wants. Once the design goals and guidelines are set forth, a schematic design study is created. After which, a preliminary design is presented to the client illustrating the scope, scale and layout of the project. This conceptual design is then revised to accommodate all client comments and input. With design complete and approved, Construction Documents are then prepared setting forth, in illustrative detail, the entire construction process.
You, as a potential client, will be engrossed in the passion and development of your project. Colestock & Muir Architects, P.A. understands each client is unique in style and taste. Jay and Mark enjoy making your project one of the most inspiring times of your life and they are here to work with you and guide you through these exciting times. A successful project starts from the very beginning. You will enjoy the complete journey from the sketching table to the day you move in. It's a stimulating and thrilling undertaking and CMA will make sure you enjoy every step along the way.